President Trump: 'If We Do Not Fight Terrorism, We Will Be Judged By God'
May 22, 2017 by Will Maule - HELLO CHRISTIAN
President Trump has addressed the issue of terrorism in a long-anticipated speech given to many foreign leaders in Saudi Arabia.
The President is on his first foreign trip of his
tenure,
and is set to visit Jerusalem as well as The Vatican. The President spoke some strong words about Islamic terrorism in his historic speech. Some
journalists
are even reporting that he went 'off script' in order to ramp up his rhetoric on the subject.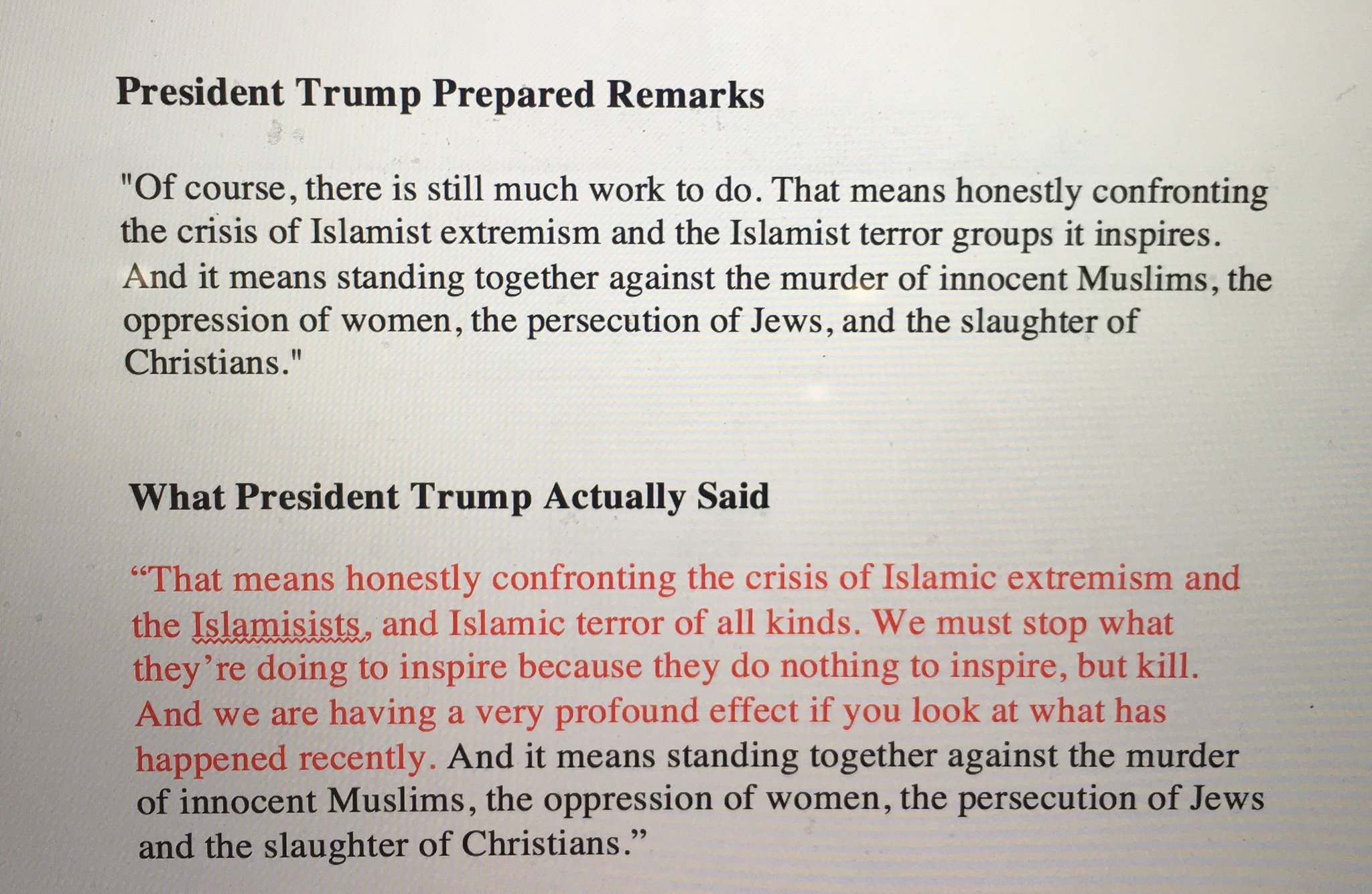 "This is a battle between good and evil,"
Trump said,
according
to The Hill. "Every time a terrorist murders an innocent person and falsely invokes the name of God, it should be an insult to every person of faith."
"Terrorists do not worship God, they worship death," the President continued. "If we do not stand in uniform condemnation of this killing, then not only will we be judged by our people, not only will we be judged by history, but we will be judged by God," Trump said.
"When we look upon the strains of innocent blood soaked into the ancient ground, we cannot see the faith or sect or tribe of the victims, we see only that they were children of God."
https://hellochristian.com/7748-president-trump-if-we-do-not-fight-terrorism-we-will-be-judged-by-god?utm_source=newsletter&utm_medium=email&utm_campaign=2017May22
My comments: Ironically TERRORISM is the Judgment of God upon the Unbelieving West, that has Abandoned God and His Word.